Financial boost for Positrigo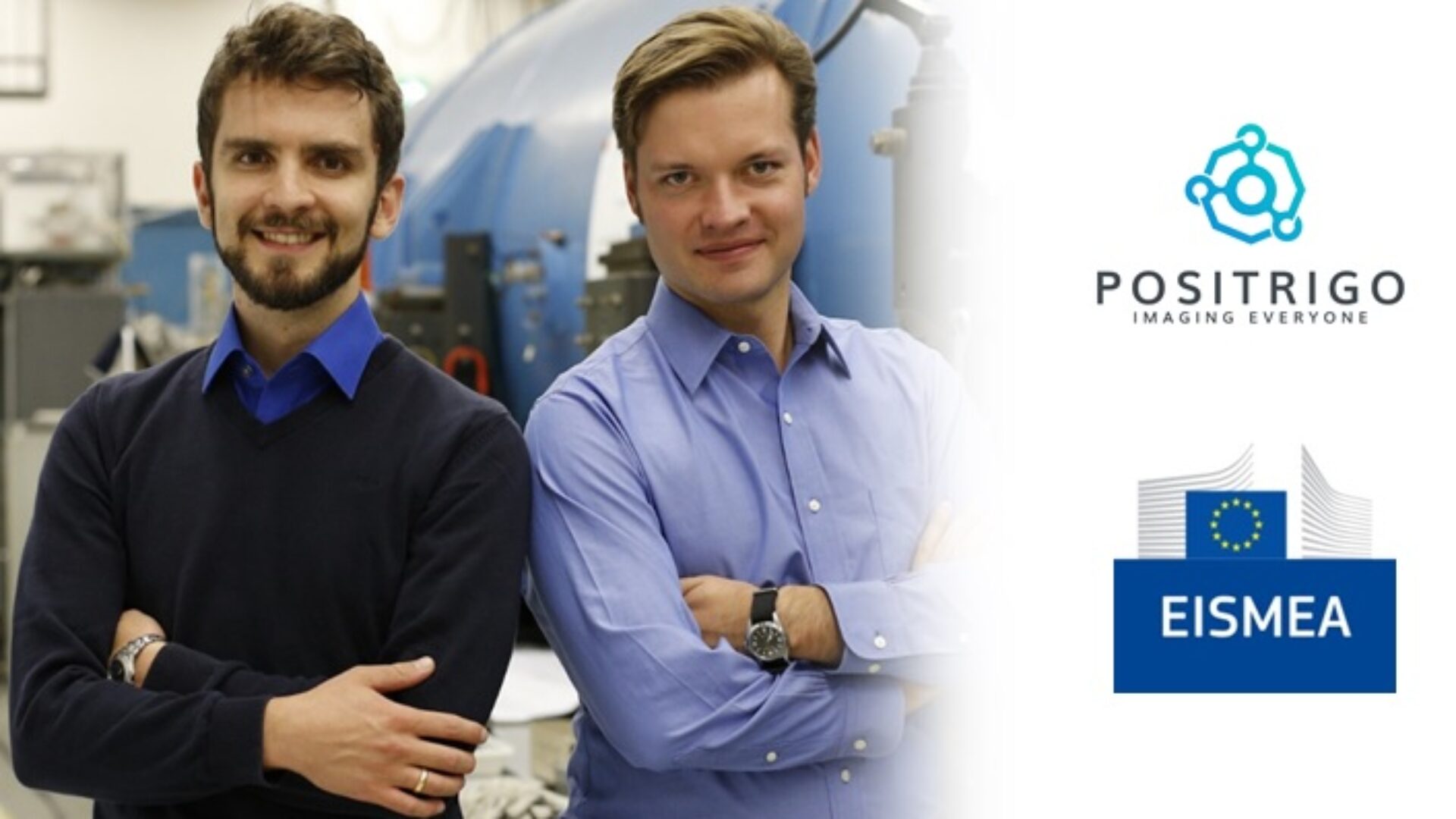 July 15, 2021
Positrigo receives funding from the European Innovation Council (EIC Fund) for its breakthrough brain PET scanner technology.
Positrigo, a company developing nuclear medical imaging devices to advance functional imaging, today announced that the European Innovation Council Fund (EIC Fund) awarded the company during this year's funding cycle with EUR 1.5 million to top up the second tranche of Positrigo's series A and committed to invest additionally up to EUR 3.5 million in a future financing round. After receiving the prestigious EIC Accelerator grant last year, this additional funding is testament for Positrigo's breakthrough technology and is exclusively granted to high impact and deep tech start-up companies.
Positrigo is an ETH Zurich start-up, developing ultra-compact Positron Emission Tomography (PET) systems. The company focuses on delivering versatile head PET systems with applications in early dementia diagnosis and other brain related disorders.
"Positrigo's cutting-edge technology and its market potential will allow to meet the increasing demand for PET examinations in the coming years and make brain scanning widely affordable. I am glad the EIC Fund invests into this skillful team of innovative entrepreneurs to commercialize the technology and scale up the company of brain PET scanners for an accessible early discovery of Alzheimer's disease," says Heidi Kakko, EIC Fund Investment Committee member.
Jannis Fischer, CEO and co-founder of Positrigo states: "We are honored and pleased about the trust and continued support we receive from the EIC. This additional funding will allow us to accelerate our efforts to commercialize NeuroLF, a small and compact brain PET scanner, to enable clinicians the early detection of Alzheimer's disease."
Earlier this year the company finished the first in-vivo clinical trial to demonstrate that their innovative brain PET scanner performed successfully in a highly constrained environment. This accomplishment was possible thanks to the collaboration of interdisciplinary teams at University Hospital Zurich and the ETH Zurich. "We are grateful to have such great clinical and academic partners which support us to develop cutting-edge technology", concludes Max Ahnen, COO and co-founder of Positrigo. "The recognition by EIC motivates us even more to foster these collaborations with the goal to advance the nuclear medical imaging field."
About Positrigo:
Positrigo is a pioneer in nuclear medical imaging technologies. Headquartered in Zurich, Switzerland, the medical device company was founded in 2018 as a spin-off of ETH Zurich. Positrigo's technology, development, clinical testing and commercialization has been supported by 4FO Venture Partners, Great Filter Ventures, Zurcher Kantonalbank (ZKB), ETH Zurich Foundation, Venture Kick and the European Innovation Council. NeuroLF® – the company's first device – is an ultra-compact brain PET scanner which has applications in early assessment of causes of dementias, such as Alzheimer's disease and other brain related disorders. Learn more at http://www.positrigo.com or follow us on LinkedIn.
Positrigo Media Contact:
Dr. Stefan Bircher
VP Business Development & Marketing
Phone: +41 44 515 53 38
Email: stefan.bircher@positrigo.com
About the EIC Fund
Established in June 2020, the European Innovation Council Fund (EIC Fund) is a breakthrough initiative of the European Commission to make direct equity and quasi-equity investments (between €500.000 and €15 million) in European high impact and deep tech start-ups and scale ups. The EIC Fund provides patient capital and invests in companies from any sector, across all EU countries and countries associated to Horizon 2020.
The EIC Fund aims to fill a critical financing gap and its main purpose is not to maximise financial investment returns, but to have a high impact by accompanying companies with and disruptive technologies in their growth. Its objective is to crowd in market players, further sharing risks by building a large network of capital providers and strategic partners suitable for co-investments and follow-on funding.
The Fund pays particular attention to empower and support female founders as well as contributing to reduce the innovation divide among EU countries.
EIC Fund Media Contact:
Lucia Murgante
Policy Officer
Phone: +32 2 29 76250
Email: lucia.murgante@ec.europa.eu