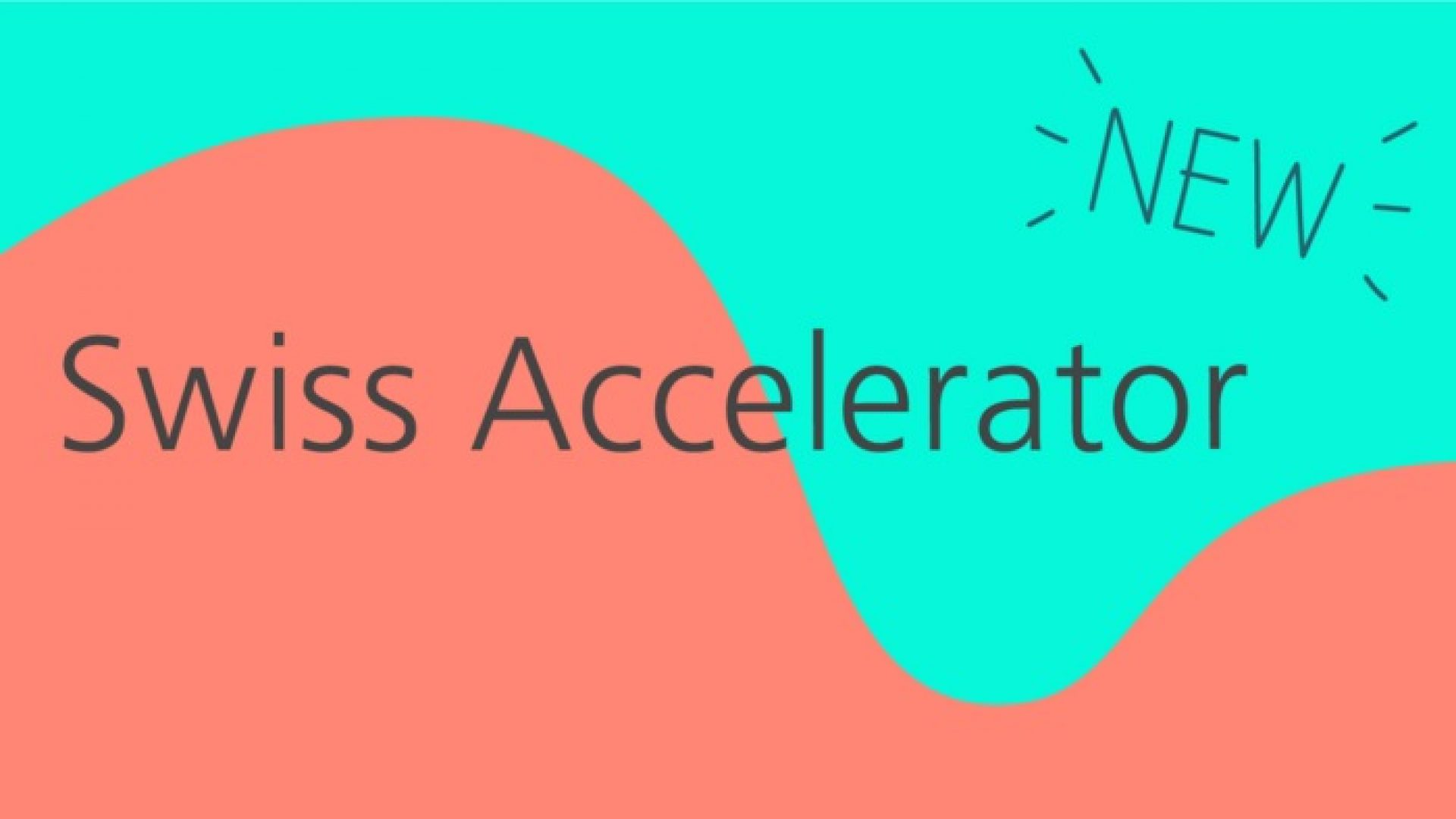 Positrigo receives Swiss Accelerator grant from Innosuisse
May 3, 2023
Positrigo is one of 53 innovation projects which the Swiss Innovation Agency Innosuisse supports as transitional measure for Horizon Europe. Following a three-stage assessment process, Positrigo was awarded in the category Life Sciences.
Positrigo, a Swiss based company developing nuclear medical imaging devices to advance functional brain imaging, today announced that it receives significant financial support from Innosuisse through the just recently launched Swiss Accelerator program which intention is to support innovation projects by SMEs and start-ups with significant innovation potential. Three independent experts evaluated each of total 752 short applications and the 128 full applications. The final decision was made by the Innovation Council which granted total funding of CHF 112 million to 53 companies. For additional details read the Innosuisse press release: Innosuisse Press Release (Swiss Accelerator).
Positrigo develops a brain imaging system based on positron emission tomography (PET), which is a functional imaging technique that uses positron-emitting radiopharmaceuticals to visualize and quantify a wide range of biochemical processes. It is known as the diagnostic gold standard for evaluation of the load of brain amyloid, neurofibrillary tau tangles and glucose hypometabolism. These aid in the diagnosis of Alzheimer´s disease (AD) and dementias in general. Besides, this imaging technique is also used in neuro-oncology, epilepsy, movement disorders and other applications. Currently available PET scanners are large and expensive which limit a broader diffusion of the PET technology. Positrigo's NeuroLF system aims to overcome these barriers as the device is much smaller and less expensive compared to full body scanners.
Dr. Jannis Fischer, co-founder and CEO of Positrigo explains: "With the support from the Swiss Accelerator grant we will develop the so called "World-PET Platform". This unique platform is based on the NeuroLF technology and aims to bridge the application of PET technology between high-end research and routine clinical brain diagnosis. Both applications require unique product features which we plan to develop and commercialize within the next two years. This goal is ambitious but we feel confident that we will accomplish it thanks to our expertise and commitment."
According to the nuclear medicine community there is an increased demand for PET imaging if additional disease-modifying therapies for Alzheimer´s disease (AD) become available. Therefore, the Neuroimaging Committee of the European Association for Nuclear Medicine (EANM) believes that amyloid PET is now at a historical turning point and predicts an increase for amyloid PET by up to a factor of 20 as stated in an article earlier this year: EANM Neuroimaging Committee Perspective.
"With these exciting developments lately towards the identification of disease-modifying therapies for AD patients, we feel now more than ever, that our technology is a key component in the future diagnostic pathway of brain related disorders. The support by Innosuisse will allow us to continue our mission to advance functional brain imaging," states Dr. Max Ahnen, co-founder and COO of Positrigo.
Dr. Jannis Fischer (left) and Dr. Max Ahnen (right)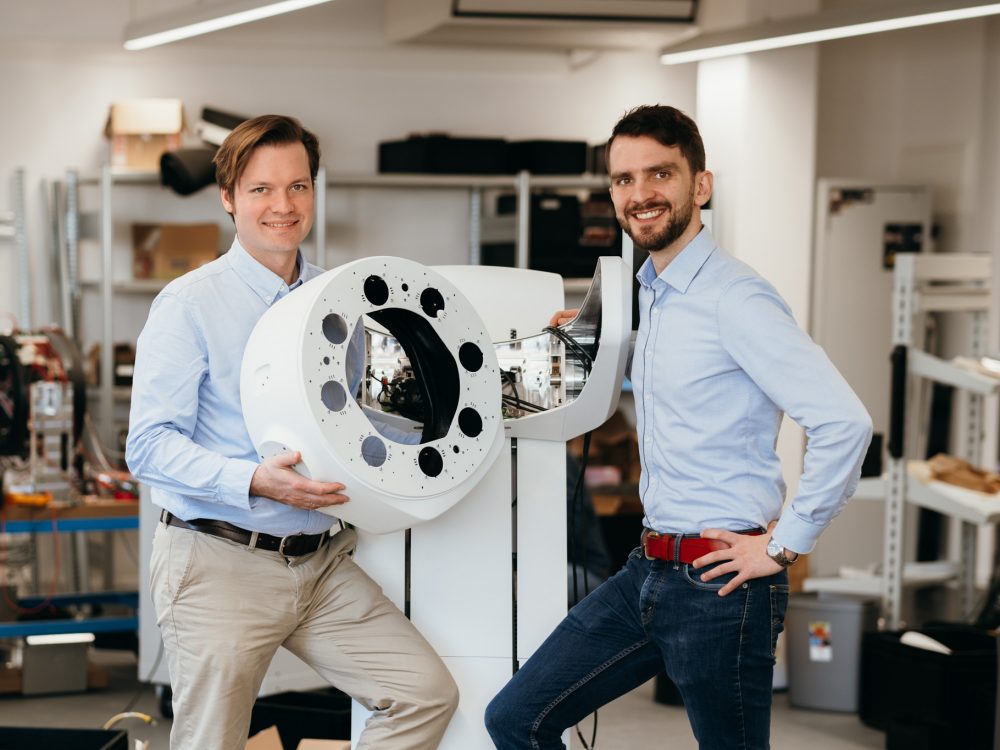 About Positrigo:
Positrigo is a pioneer in nuclear medical imaging technologies. Headquartered in Zurich, Switzerland, the medical device company was founded in 2018 as a spin-off of ETH Zurich. Positrigo's technology, development, clinical testing and commercialization has been supported by 4FO Venture Partners, Great Filter Ventures, Zurich Kantonalbank (ZKB), ETH Zurich/ETH Zurich Foundation, Venture Kick's Kick Foundation and the European Innovation Council. NeuroLF – the company's first device – is an ultra-compact brain PET scanner which has applications in early assessment of causes of dementias, such as Alzheimer's disease and other brain related disorders. Learn more at http://www.positrigo.com.
About Innosuisse:
Innosuisse is the Swiss Innovation Agency. Its role is to promote science-based innovation in the interest of the economy and society in Switzerland. Nowadays, the key to economic success is a combination of knowledge, research and development. Innosuisse especially promotes the partnership between academia and the market with innovation projects, networking, training and coaching, laying the groundwork for successful Swiss start-ups as well as innovative products and services. It provides considerable benefits for a prosperous and sustainable economy.
About Swiss Accelerator:
With the Swiss Accelerator, Innosuisse supports projects by Swiss small and medium-sized enterprises (SMEs) and start-ups after they have entered the market. This competitive funding programme is aimed at individual start-ups and SMEs that are carrying out innovation projects with above-average innovation potential. The aim is to commercialise new and innovative products and services quickly and effectively, which in turn should accelerate the growth of Swiss companies already established on the market.